I "did" Costco today. I have a love-hate, but usually love relationship with Costco. Today I will tell you the good, bad, and the ugly about Costco. I invite you to do the same in your comments.
The Good:
The DEALS.
The diapers and wipes.
The wonders you can find in the non-food sections.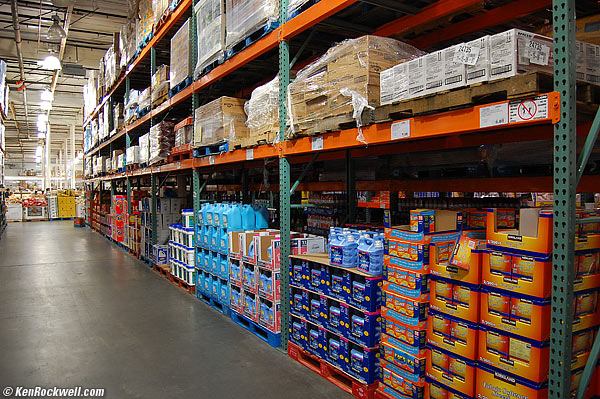 Discounted movie tickets.
The coupons. (You have to be an executive member, but I saved $40 in coupons today!)
Kirkland frozen lasagna.
The bagels.
The gas. (IF it's not too crowded.)
The electronics.
The flowers.

The food counter--pizza and dogs!

The Bad:
You still have to go to the grocery store after going to Costco.
The samples. I might be the only one feels this way, but I hate being blocked out of an aisle because a dozen adults are in line for a piece of tortellini.

"The push." Have you witnessed this? If you are in Costco at closing time, instead of making an announcement over the loudspeaker, the employees just start telling you to move to the front of the store. Sort of rude.
The Ugly:
How do you feel about Costco?